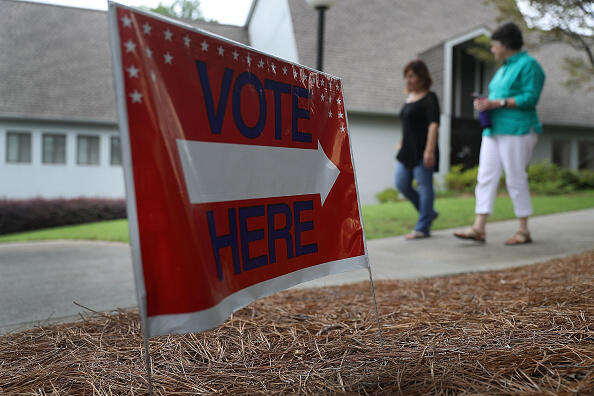 The Richland County Board of election says the turnout was 30% for Tuesday's Election. Of the more than 82,000 voters in the county, just over 24,000 votes were cast. Mansfield City Council at Large saw Cliff Mears defeat David Scott. Mears got just over 55% of the vote. 1st Ward Council, David Falquette got 67% of the vote over John Harsch. The Shelby School Bond Issue for a new pre k - 8th grade and football stadium failed, with nearly 59% saying no. Village of Bellville Tax Levy for Police services passed, as over 62% of voters said yes The Area Agency on Aging Senior Service Levy passed with almost 14,000 voters saying yes to the 1 mill renewal and additional .5 increase. Shelby Judge went to Sheree Studer, who garnered 80% of the vote over her challenger Gordon Eyster. Ontario's Law Director is Andrew Medwid, who defeated Sharon May with over 68% of the vote. Shelby voters elected 3 School Board - Randy Broderick, Lynn Friebel and Scott Rose. Lexington School Board elected 3 board members Robert Whitney, Dave Roberts and Martin Gottschling. Mansfield School Board saw Gary Feagin, Chris Elswick and Judy Forney elected. Ontario voters voted in 3 School Board members : Jarod Them, Heidi Zimmerman and Todd Friend.
CLICK ON THE PHOTO ABOVE FOR RICHLAND COUNTY ELECTION RESULTS
CLICK BELOW FOR ASHLAND COUNTY RESULTS Ashland voters elected Matt Miller as their new Mayor on Tuesday. Miller, a former Ashland County Commissior, topped Ashland City Council member Sandra Tunnell 3448 votes to 1070 votes. Ashland County voters also approved number of isssues on the November ballot giving a thumbs up to the 2-pont-1 mill levy renewal for the Ashland County Board for Developmental Disabilities and The Ashland County West Holmes Joint Vocational School Renewal. Richland County voters also approved the JVS issue.